Development and implementation of the cooling concept for the FESTO SupraMotor
To complement the SupraMotion motion concepts, Festo is also investigating technologies for direct superconducting drives. In a project team controlled by the customer, evico made significant contributions to the idea and concept of the SupraMotor. Evico was responsible for:
Concept, design and assembly of all cryogenic components such as
Superconductor coils
Current leads
Vacuum cryostat
Solid state cold junction
Configuration and thermal management of the cryocoolers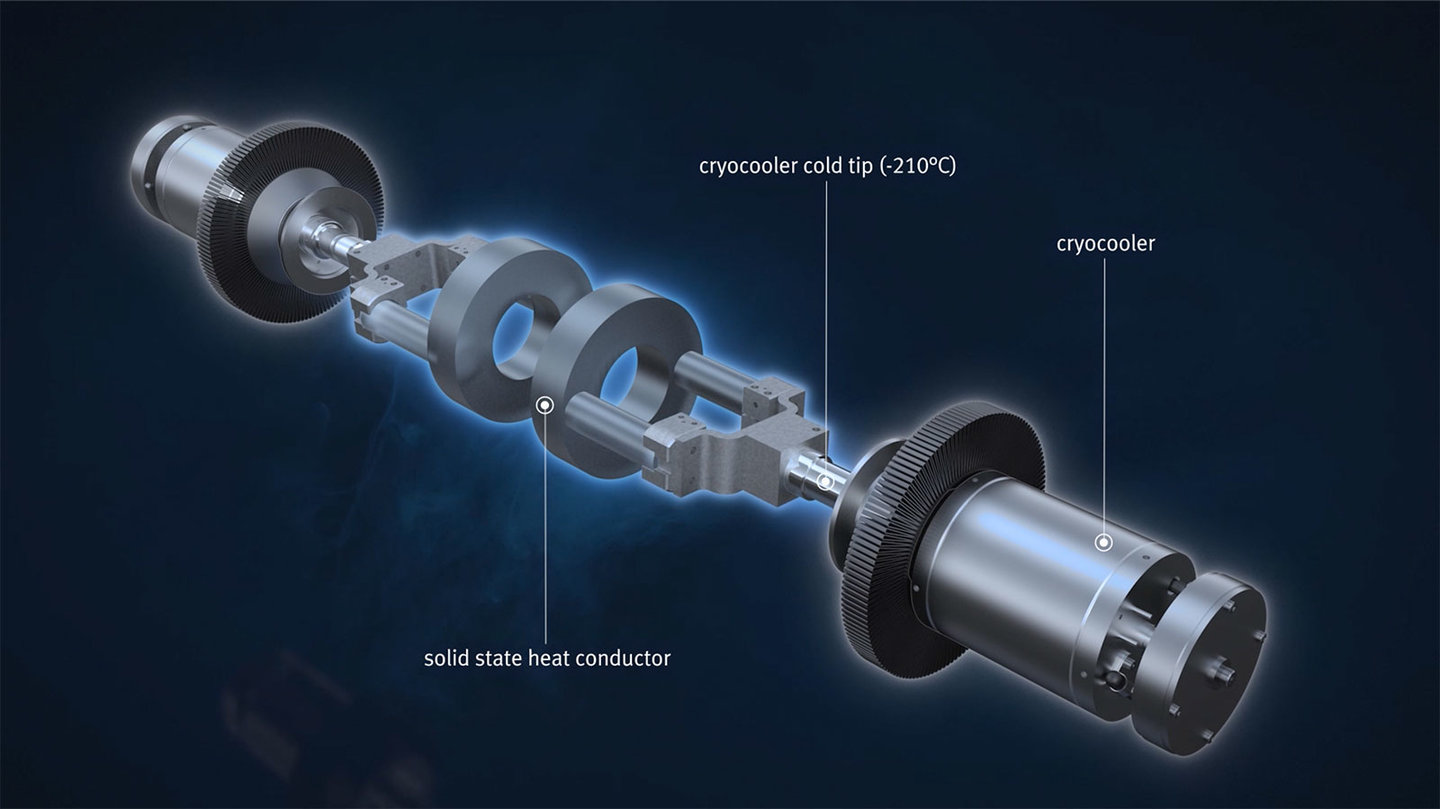 Superconducting compact claw pole motor with solid state cooling
From the Festo brochure: The company is presenting the SupraMotor, a superconducting claw-pole motor with solid-state cooling, for the first time at Hannover Messe 2018.
It features a compact design, high holding torque and coolant-free, long-life direct electrical cooling.
Loss-free current transport
The drive uses the effect that current is transported loss-free within a suitably cooled superconductor. This allows a strong magnetic field to be generated by very high currents. The SupraMotor has a high overload capacity and is well suited for applications in continuous operation. Overheating due to conduction losses is largely eliminated thanks to the resistance-free superconducting coils.
Low power consumption
It works particularly effectively at low speeds with very high torques: If a load has to be held, no energy is consumed in the drive even at maximum holding torque.